Welcome Aboard to SAILOR MIKE'S
GOSPEL STATION! September 2021

Many pages to select and read, so scroll down and check them out! There is HOPE because GOD loves YOU! To everyone who has served in America's Armed Forces: Marines, Army, Navy, Air Force, Coast Guard and everyone living you can have forgiveness of sins, Eternal Life and Victory!

(Now the LORD is that Spirit and where the Spirit of the LORD is, there is Liberty.)

2 Corinthians 3:17
JESUS SAID: COME UNTO ME... MATTHEW 11:28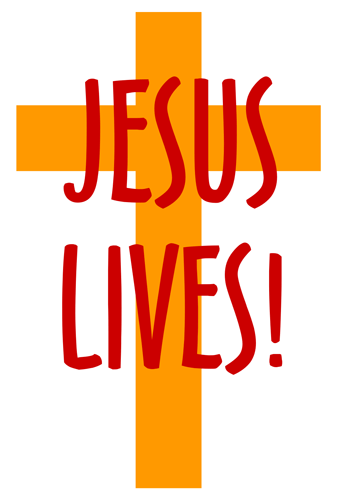 Sunday Morning Gospel Station Assembly
JESUS wants to save YOU! HE gave HIS life to save you from your SINS-wrong doings before GOD and man. HE offers you forgiveness! HIS forgiveness is a reality! You can receive it today with Eternal Life! Come!
And when they were come to the place called Calvary, there they crucified Him, and the malefactors (criminals) one on the right hand, and the other on the left. Then said JESUS, FATHER, forgive them; for they know what they do. And they parted His raiment, and cast lots. Gospel of Luke 23:33,34
Then the soldiers, when they had crucified JESUS, took His garments, and made four parts, to every soldier a part; and also His coat: now the coat was without seam, woven from the top throughout. They said therefore among themselves, Let us not rend it, but cast lots for it, whose it shall be: THAT the Scripture might be fulfilled, which saith, They parted my raiment among them, and for my vesture they did cast lots. These things therefore the soldiers did. Gospel of John 19:23,24
After JESUS died on the Cross one of the the Roman Soldiers pierced His side with a spear, and forthwith came out blood and water. You can read this in the Gospel of John 19:34.
JESUS came to save us all from our SINS and cleanse us from them and give unto us Eternal life in Heaven someday where we will be with HIM for Eternity in a place of peace, Joy, LOVE and goodness forever! No more sickness and death! No more sorrows! A healthy glorified body with no sin and problems! JESUS told His disciples: Behold we go up to Jerusalem; and the SON of man shall be betrayed unto the chief priests and unto the scribes, and they shall condemn HIM to death, And shall deliver HIM to the Gentiles to mock, and to scourge (physical punishment) and to crucify HIM: and the third day HE shall rise again. Gospel of Matthew 20:18,19
JESUS came to SAVE! Today's message is to tell you what some of the sufferings HE suffered and went through because HE loved us! HE is the Creator GOD who came from the Glory of Heaven to save sinful men! This HE did. YES, we are sinners that need HIM! We cannot save ourselves! We are powerless to save ourselves! Come to JESUS today if you are not saved. ONLY HE HAS THE POWER, STRENGTH AND LOVE TO SAVE YOU! If you are saved share the Love of JESUS CHRIST and HIS message to all you can! Do not die lost without HIM!

For whosoever shall Call upon the name of the LORD shall be saved! Book of Roman 10:13

0

/